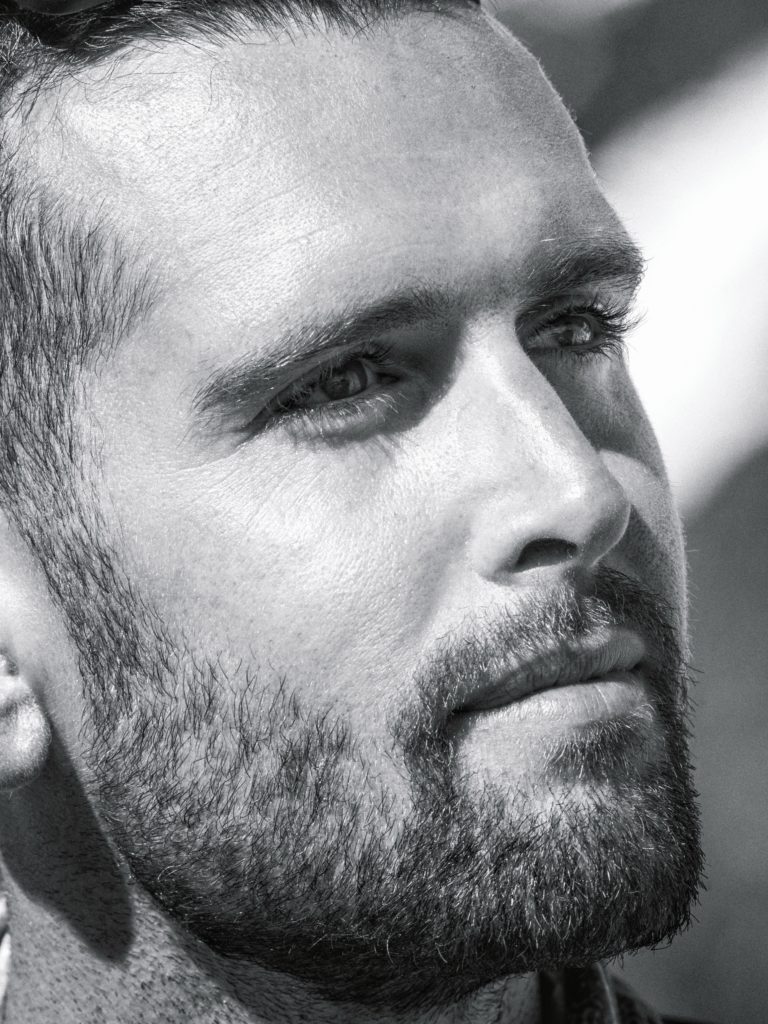 Nathan Paulin is a highliner, a modern tightrope walker, born in 1994 and living in the village of Le Reposoir in the French Alps.
Passionate by mountains since his youth, he started slacklining in 2011. Finding a real inner peace in this activity mixing intense concentration and body control, his progression is fast, so much so that he is among the best in the world in this discipline since 2013.
He now holds a dozen World Records, his longest crossing being a 2240m long highline on the Mont Saint-Michel in May 2022. For various events and shows, he illustrates himself on prestigious monuments, such as the Eiffel Tower, the Defense, the Palais de Chaillot, the Pont du Gard or the Cathedral of Rouen.
Pushing his limits, each time more, is one of the reasons that incited Nathan Paulin to undertake longer and longer crossings. The search for unusual places and the aesthetics of these sites is now his main source of motivation. He also works on shows, notably with the choreographer Rachid Ouramdane, director of Chaillot, French National Theatre. He evolves between sport and art on the most beautiful sites on the planet.
Nathan Paulin also practices various mountain sports such as paragliding, mountaineering, skiing, biking and trail running. These daily practices in his place of life bring him a primordial balance: a mental and physical preparation fully serving his job as a tightrope walker.